MJ Achievement Awards 2020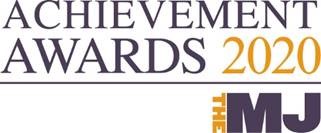 Peter Gregory, ACES President, joined the MJ Achievement Awards Ceremony recently and he sends the following message:
"On behalf of ACES who have been proud to sponsor this event, I was privileged to judge the 2020 Municipal Journal Award for Innovation in Property and Asset Management alongside Jackie Sadek of UK Regeneration. ACES members and their colleagues were at the forefront of this year's entries, with Tameside Borough Council receiving the award for their effort and energy to improve the resilience and diversity of Ashton Indoor Market Hall. Steve Hadfield, Tameside's Markets and Business Development Manager, will be presenting this project at next month's ACES Virtual Conference.
Haringey LBC underscored the quality of nominations, being highly commended for an imaginative approach to the conversion of an historic toilet block into a community wealth building."
Peter Gregory, President of ACES
To view the Awards video showing the presentations for all categories, please click on the link below.